HERE IS A QUICK PREVIEW OF WHAT'S HAPPENING AT THE GLASER CENTER THIS FALL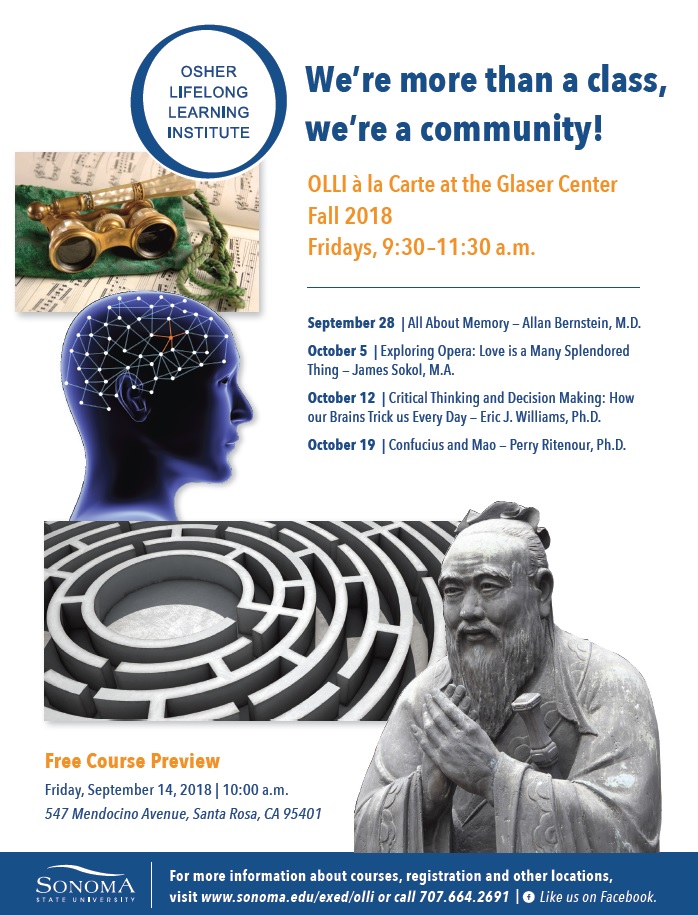 DUST OFF YOUR DANCIN' SHOES!
SATURDAY, SEPTEMBER 15, 2018
  NEW HORIZONS SWING BAND 3RD ANNUAL SWING DANCE
TO BENEFIT THE SATURDAY BREAKFAST FOR OUR NEIGHBORS PROGRAM
COME ON DOWN TO THE GLASER CENTER AND ENJOY THE GREATEST HITS
FROM THE SWING BAND ERA OF THE 1930'S AND 40S
NOT A DANCER? JUST TAP YOUR TOES AND SING ALONG. THAT'S FUN TOO!
TIME: FREE SWING DANCE LESSON AT 6:00 PM  DANCE FROM 7:00 TO 9:30 PM
COST: $15 IN ADVANCE, $20 AT THE DOOR
TICKETS AVAILABLE AT: https://www.brownpapertickets.com/event/3591211
SONOMA STATE UNIVERSITY – OSHER LIFE LONG LEARNING WILL PRESENT FOUR WORKSHOPS
FRIDAY'S 9/28, 10/5, 10/12 AND 10/19 FROM 9:00AM TO 11:00AM
SONG OF SONOMA
OCTOBER 6, 2018
SLAVYANKA CHORUS
OCTOBER 7, 2018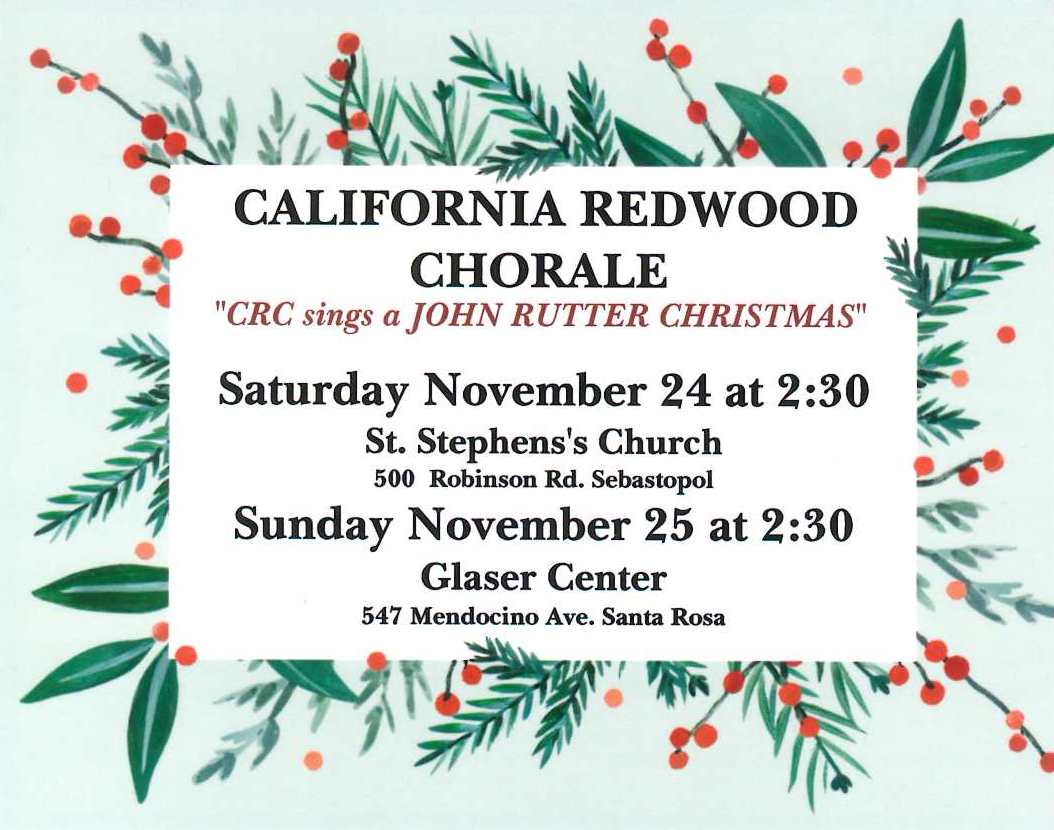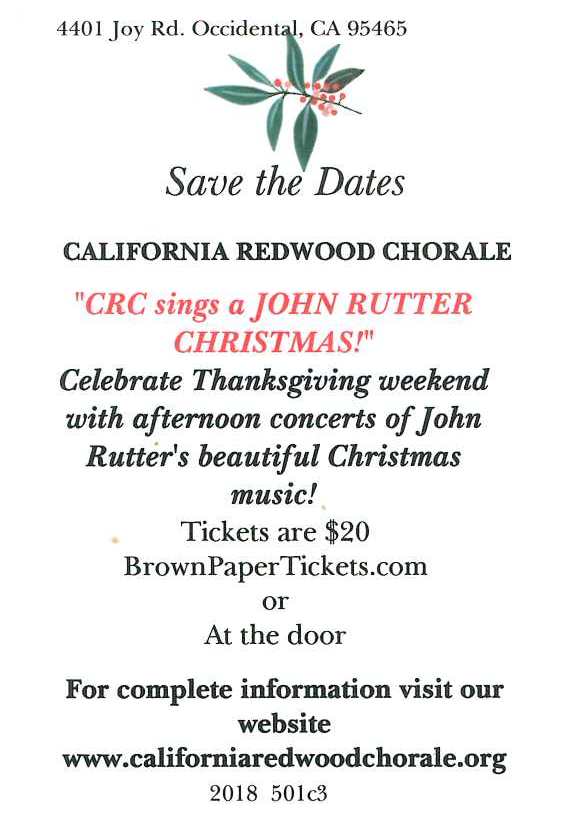 Publicity Release —Winter 2018
THE HEALDSBURG CHORUS
will present
"Festive, Family, Fun"
for your holiday pleasure.
Celebrating our 30th Anniversary Season,
the Healdsburg Chorus is a group of non-professional singers,
sharing our love of song with each other and the community.
Jim Humphreys, our fearless leader
has dreamt up another joyous celebration of song,
this year focusing  on what we love about the holidays:
festivity, family and fun. 
Susan Nelson, our accompanist is ready to dazzle us with her piano magic.
Join us this season on
Sunday, December 2 at 3 pm at the Glaser Center,
547 Mendocino Avenue, Santa Rosa
Tickets will be available on line on October 8,
at healdsburgchorus.com or at the door. 
We look forward to seeing you there!!
MORE INFO TO FOLLOW