The Glaser Center and UUCSR welcomes the Cal Poly Humboldt University Singers in a special concert, to benefit UUCSR: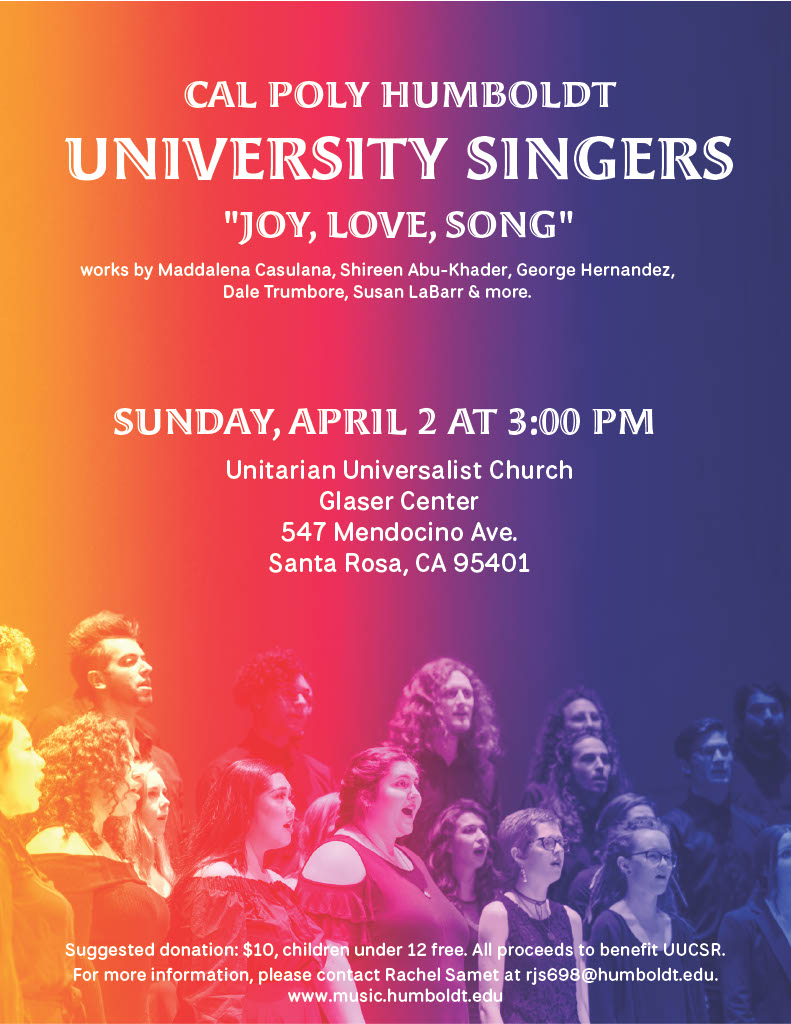 The Glaser Center is proud to present 'Crazy Cold Beautiful,' the John Beargrease Song Cycle
January 28, 2023. Matinee 3pm, evening show 7pm
A tribute to the history and culture of sled dog mushing in northern Minnesota, as connected to the contributions of 19th century Ojibwe mail carrier, John Beargrease. Composed by 2014 McKnight Visiting Composer with the American Composers Forum, Robin Eschner. Performed by the 40-member Acorn MusEcology Project expanded chorus, with chamber orchestra. Directed by Sarah Saulsbury Dupre.
For tickets and more information:
https://www.acornsings.com/sales/jan28mat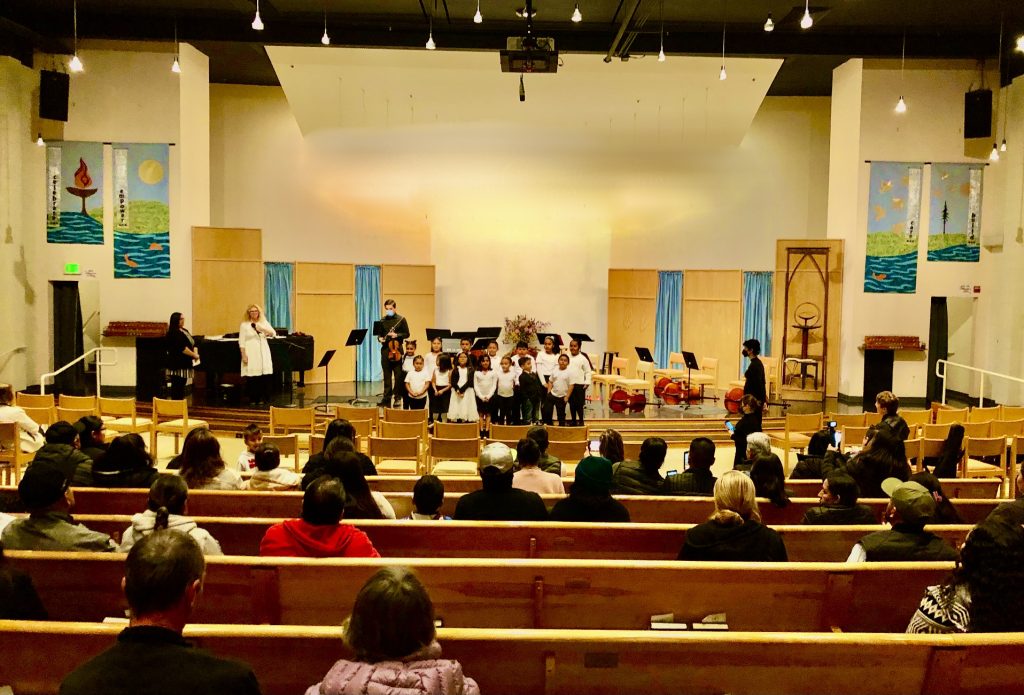 March 3, 2023, 6-7:30pm
Free Concert with the Santa Rosa Symphony 'Simply Strings' youth program